The Cowichan Merchants Building at Station Street and Craig Street is a landmark structure in downtown Duncan.
It was built in 1912 by Cowichan Merchants Ltd., a partnership between William Penn Jaynes, Andrew Hans Peterson and Thomas Pitt.
Thomas Pitt and Andrew Hans Peterson were both members of Temple Lodge, No.33 and charter members of Tzouhalem Chapter, No.26 in 1926.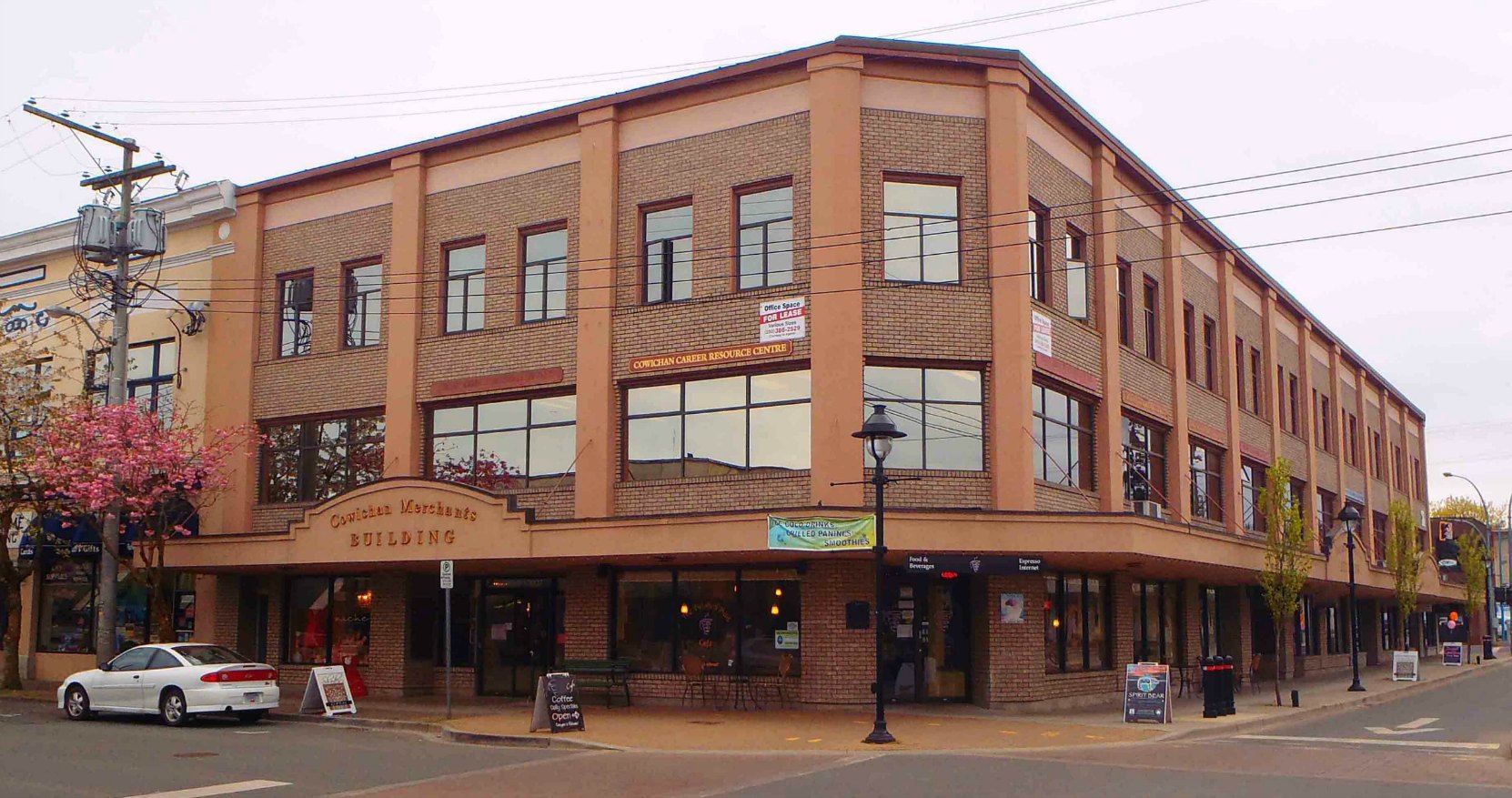 For more information check out our Buildings Associated With Tzouhalem Chapter, No.26 Members. If you're interested in history, you may also want to see Our History, Past Principal Officers and upcoming historical information we intend to post on this site in future.