William Bruce Powel (1889 – 1965) ran a mens' clothing business, Powel's Men's Wear, in downtown Duncan for many years. After William Powel's death in 1965, the business continued until 2004.
Over the years Powel's Men's Wear was in business it occupied several sites, at various times, in downtown Duncan including the Whittome Building, 45 Craig Street (now Just Jake's Restaurant) and 25 Craig Street (now the Craig Street Brew Pub).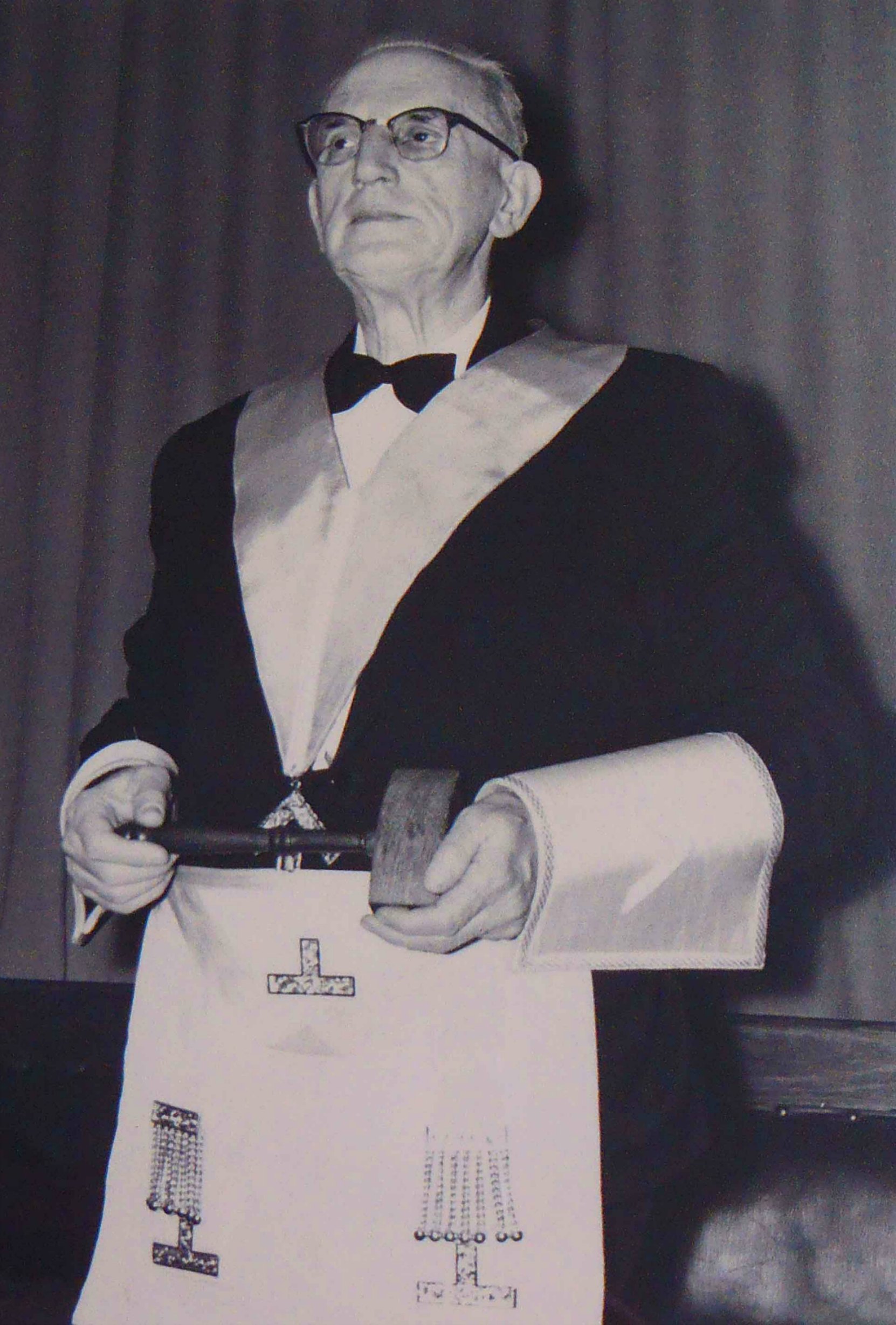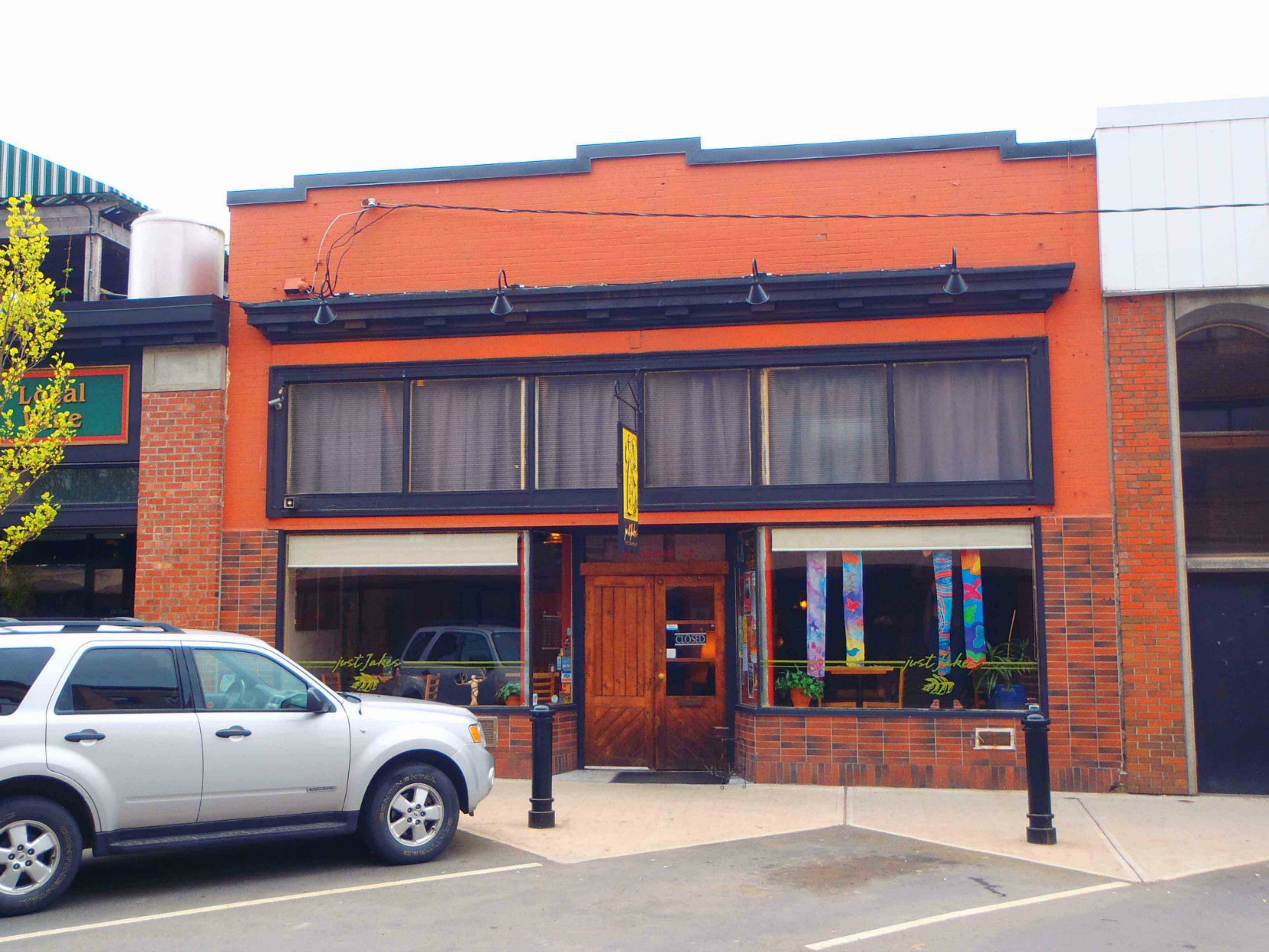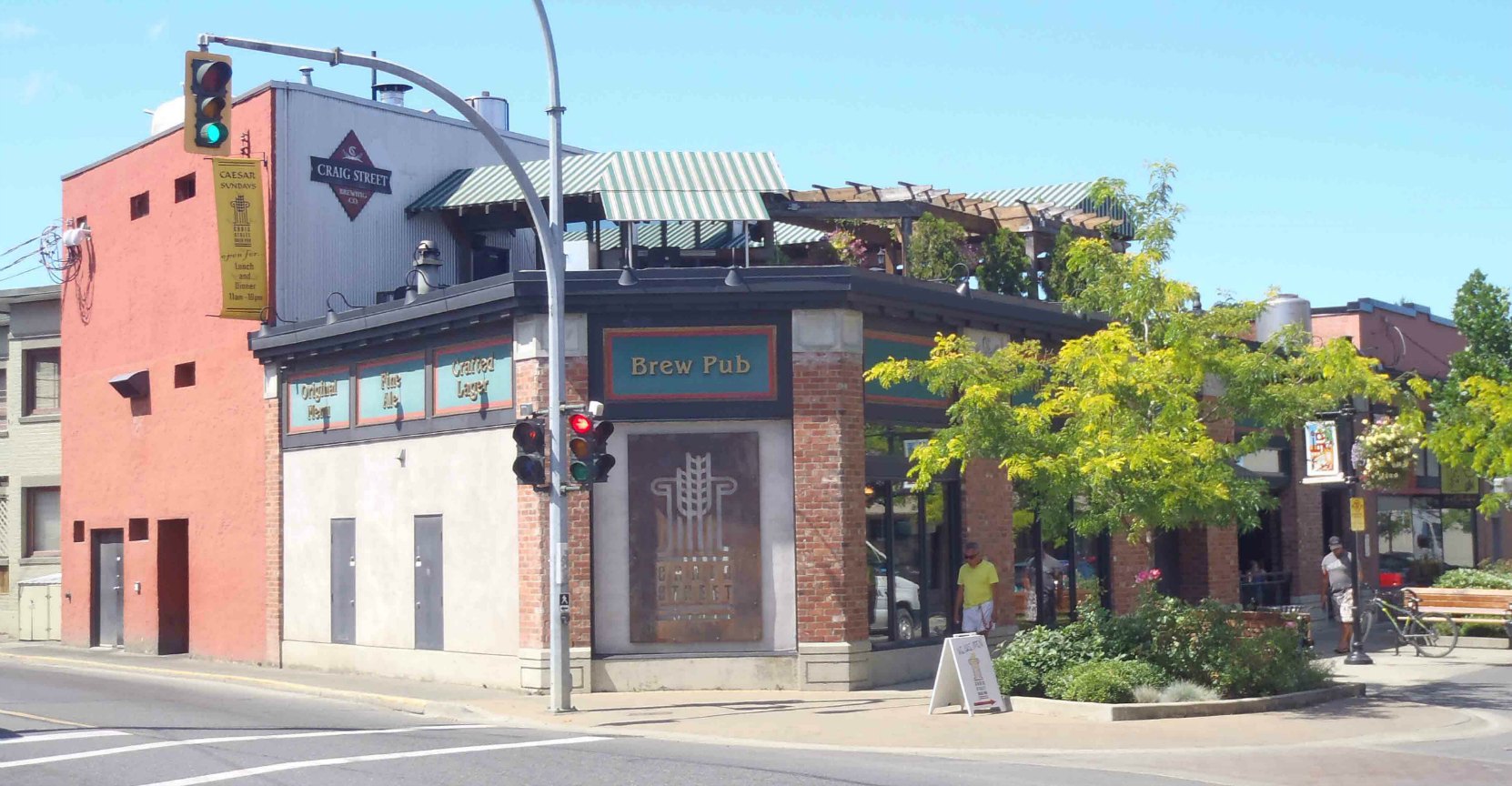 Craig Street Brew Pub, 25 Craig Street. Powel's Men's Wear occupied this building 1972-2004
Here is a brief biographical sketch of Wiiliam Bruce Powel, taken from his obituary in the Cowichan Leader newspaper:
"W.B. Powel, clothier, dies at 75
In the mens' clothing business in Duncan for nearly 50 years, William Bruce Powel, aged 75, died suddenly last Wednesday in King's Daughters' Hospital.
Mr. Powel would have celebrated his golden jubilee in the clothing business this year.
Born at Vittoria, Ont., October 25, 1889, he came to Duncan with his parents in 1907. He learned his trade with the former Cowichan Merchants Ltd. and subsequently entered business in a series of partnerships and then on his own behalf, in stores which played a leading role in this field in the community.
In his younger days he played on early Duncan basketball teams and later became a leading member of the old Cowichan Golf Club.
Mr. Powel was a past master of Temple Lodge, No. 33, A.F. & A.M. He was secretary of Duncan Rotary Club in 1930-31, president of the club in 1941-42 and was among the few surviving charter members.
He had taken an active part in community affairs, heading the Conquer Cancer campaign here for many years. He also served as treasurer of St. John's Anglican Church for several years.
Predeceased by his first wife, Veda, in 1960, he is survived by his wife, Margaret; three daughters, Mrs. G. Lock (Aileen), Courtenay; Mrs. F. Irwin (Doris), Maple Bay Road, and Mrs. J. Pepler (Elizabeth) Nanaimo; one stepson, Leslie Atchison; five grandchildren, two brothers, Henry and Duncan Powel, and one sister, Miss Elizabeth Powel.
Funeral services were held Saturday from Hirst Funeral Chapel, Truck Road, followed by cremation. In lieu of flowers, friends were invited to send donations to B.C. Cancer Society, through G.D. Allester, local chairman."
Source: Cowichan Leader, 15 September 1965 – from Cowichan Valley Museum & Archives collections)
Would you like to leave a comment or question about anything on this page?