John Stanley Dyke (died 1972, aged 75) was 1st Principal of Tzouhalem Chapter No.26 in 1949 and Worshipful Master of Temple Lodge, No.33 in 1950.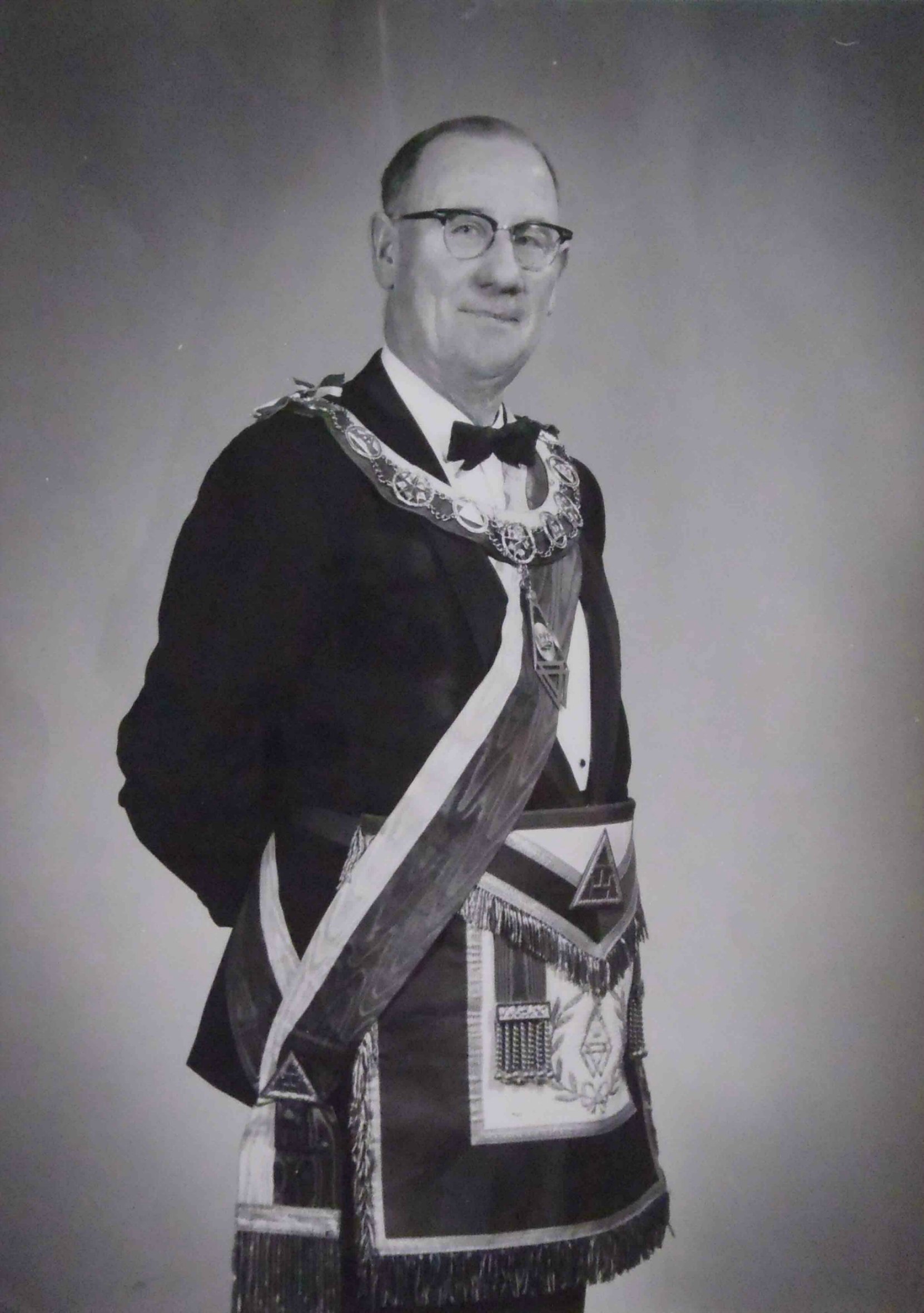 Here is his 1972 obituary from the Cowichan Leader newspaper:
"DYKE – On September 11, 1972, John Stanley Dyke of Lake Road, Crofton, B.C. passed away In the Chemainus General Hospital at the age of 75 years.
He is survived by his wife, Mabel; one son, Stanley of Chem­ainus; one daughter, Mrs. W. Vye (Alleen) of Vancouver and seven grandchildren; also three sisters, Mrs. Phylls Hobbs of Vancouver, Mrs. Marguerite Wiley of Ruskin, B.C. and Mrs. Alice Mitchell of Victoria.
Mr. Dyke was the Post Master at Crofton from 1932, when he replaced his mother in this posi­tion, until his retirement in 1965. He served in the following offices in the Masonic Order; Past Mas­ter of Temple Lodge No. 33, A.F. & A.M., Past District De­puty Grand Master of No. 5, A.F. & A.M.,  Past First Principal Tzouhalem Chapter No. 26 Royal Arch Masons, Past Grand First Principal of RAM. of B.C. Yukon Territories, Past Illust­rious Master of Adonlram Council 15 Cryptic Rite, Past Pre­ceptor of Bethlehem Preceptory, Thrice Illustrious Grand Master of Colville Lodge, A. & A. Scottish Rite, Noble of Gizeh Temple, Past President of the Cowlchan Valley Shrine Club, Past Patron of Sunset Chapter #44 O.E.S. and Dogwood Chapter #69 O.E.S.
Funeral Services for. Mr Dyke will be held Thursday, September 14 at 2:00.p.m. from Hirst Funeral Chapel, Duncan with Rev. W. E. Greenhalgh officiating. Cremation will follow. Should friends so desire, contributions may be made to the Building Fund Chemainus General Hospital, C/O Sect. Temple. Lodge #33 A.F.& A.M., 6181 Grieve Road, Duncan, B.C.
Hirst Funeral Chapel (Sands) of Duncan, B.C., are in care of arrangements."
(Source: Obituaries files, Cowichan Valley Museum & Archives)
Would you like to leave a comment or question about anything on this page?