231 Government Street, Duncan, B.C.
The building at 231 Government Street (at the intersection of Government Street and Jubilee Street) in downtown Duncan, B.C. was built in 1929 by local architect Douglas James for Thomas Pitt (1870-1937) who intended to use it for his car dealership.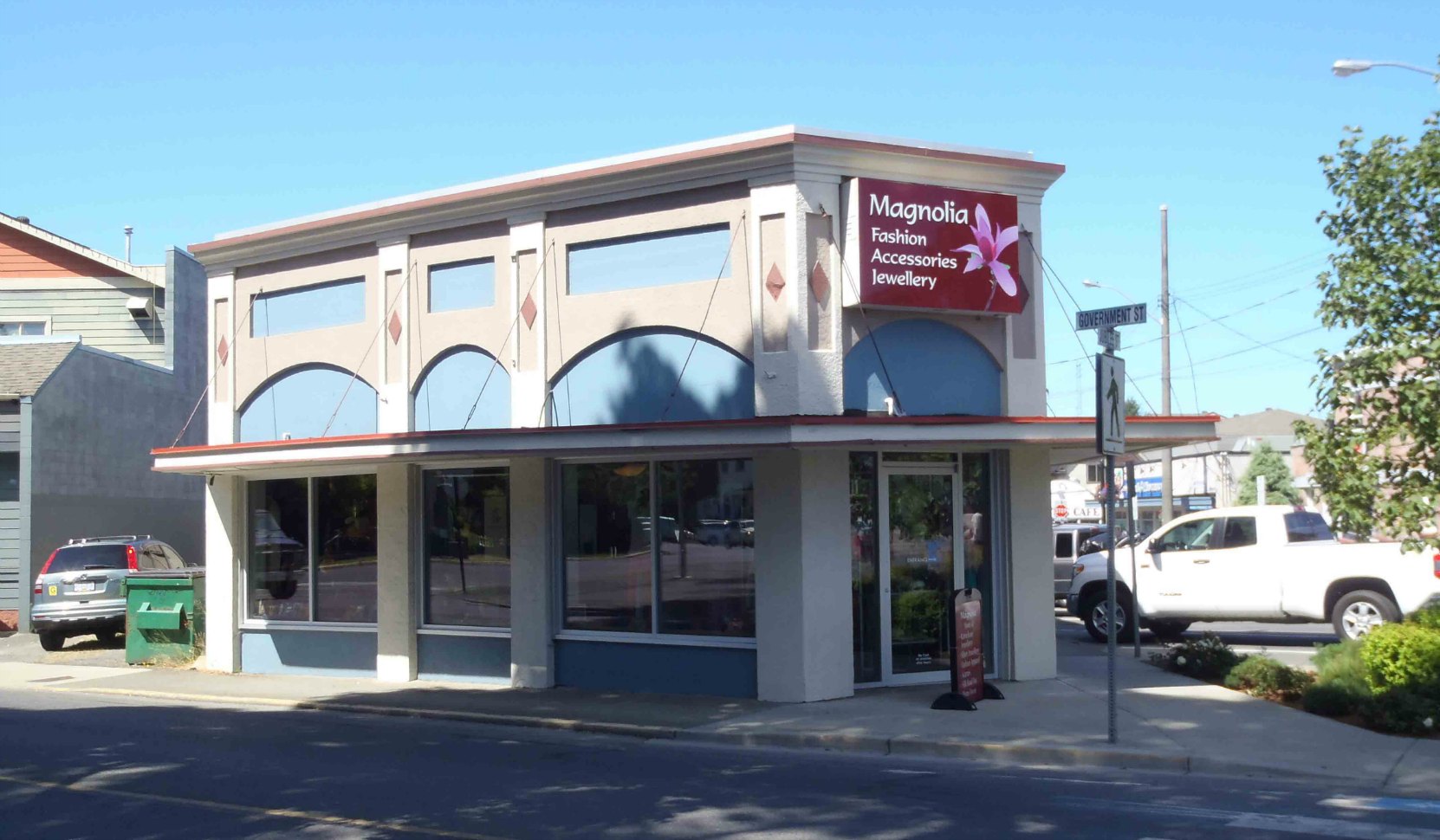 The building was originally designed as an Art Deco structure but many of the Art Deco elements have been obscured by later renovations. Note, for example, the arches above the doors and windows; these were originally arched cleristory windows which have since been removed or covered over.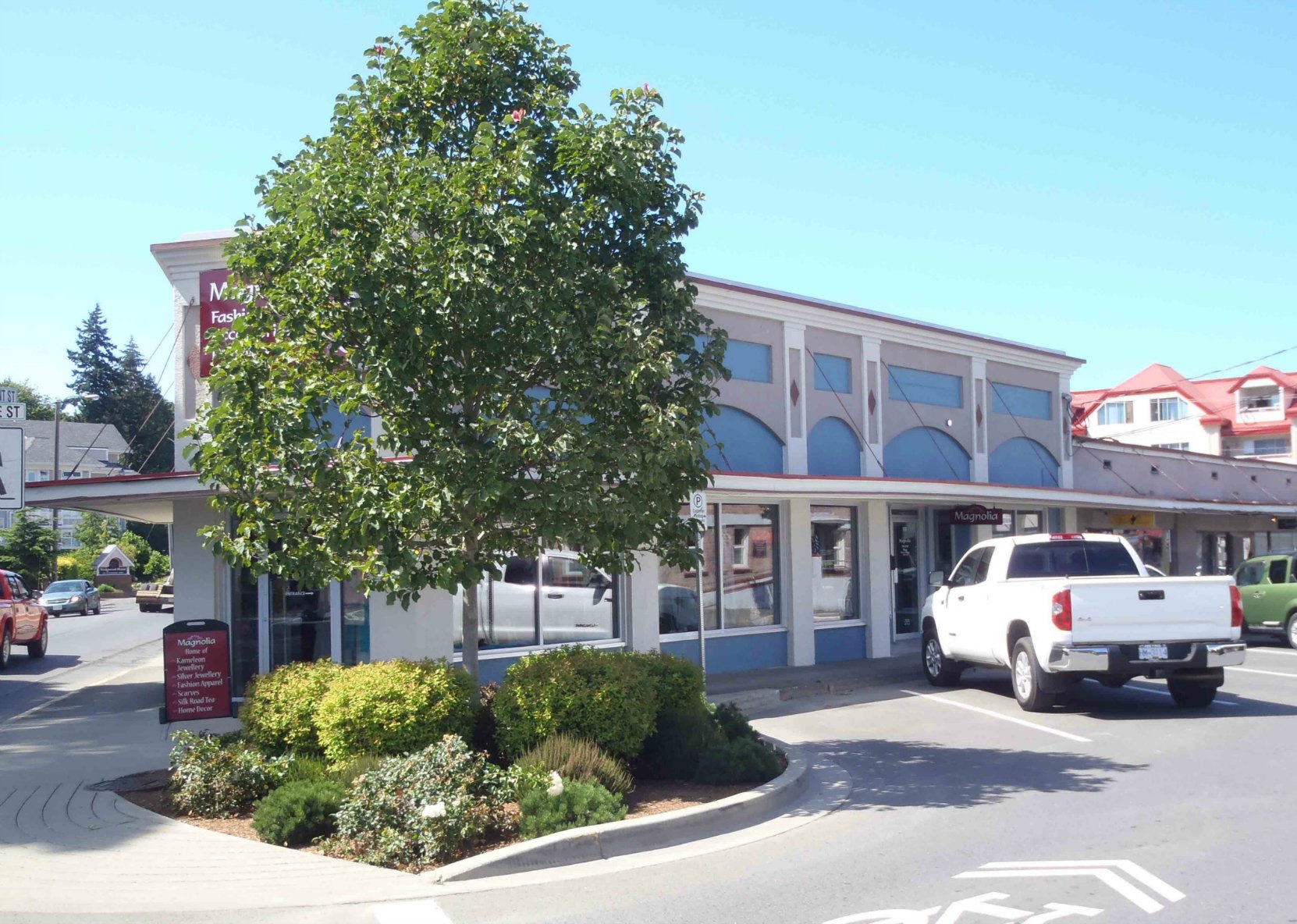 After Thomas Pitt left the building about 1932, it became a restaurant called the Totem Fountain Lunch, also known as the Totem Cafe, which occupied the building until the 1960s (and possibly later; we'll do some more research on that).
In 2000, it was occupied by another restaurant called the New Totem Restaurant. It was later occupied by another restuarant called Dino's, which was destroyed by a fire in this building in 2012 and did not reopen afterwards.
The building was repaired after the 2012 fire and is now occupied by Magnolia Accessories.
Douglas James also designed several other Duncan buildings for members of Temple Lodge, No.33 and Tzouhalem Chapter, No.26. For further information see the Temple Lodge, No.33 webpage on Buildings Associated With Temple Lodge, No.33 Members: including the old Duncan Fire Hall at 40 Ingram Street (now the Old Firehall Wine Bar) and W.B. Harold Prevost's business building at 45 Craig Street (now Just Jake's Restaurant).
We find it interesting that none of these buildings have been credited to Douglas James in current architectural history books or websites. Hopefully these pages on our website and on the Temple Lodge, No.33 website will be picked up by search engines and Douglas James will receive belated credit and recognition for designing these buildings.
We know that Douglas James' brother, the Victoria architect Percy Leonard James, was a Freemason but at this time we do not know whether Douglas James was in the Craft. His name does not appear in Temple Lodge, No.33 membership records but he may have been a member of a Victoria Masonic Lodge. We will do some research and post what we find.
Would you like to leave a comment or question about anything on this page?